June 3rd, 2020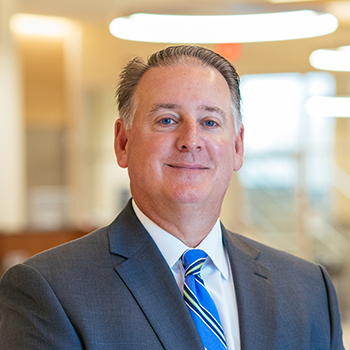 Van Stone to Lead Commercial Banking at Westport and Florissant Banking Centers
We are pleased to announce the promotion of Paul Van Stone to President of the North/West Region.
Van Stone will be responsible for leading the commercial banking efforts of the banking centers in Maryland Heights, MO and Florissant, MO, a position formerly held by Mike Roustio who retired last month. "Paul has built a rapport with the staff and many of the clients, so he is a natural fit to step into this role" commented Tim Rodden, President and CEO. "I am confident that his experience and leadership will serve our existing clients well and lead to additional growth for the bank."
Van Stone joined the bank in 2019 as Senior Vice President, responsible for further developing the Bank's commercial lending portfolio by supporting small to middle market businesses in the region. With over 25 years of commercial banking experience in the St. Louis region, he delivers business banking solutions with a focus on real estate lending, equipment financing, working capital lines of credit, mergers and acquisitions, and treasury management solutions.