May 29, 2020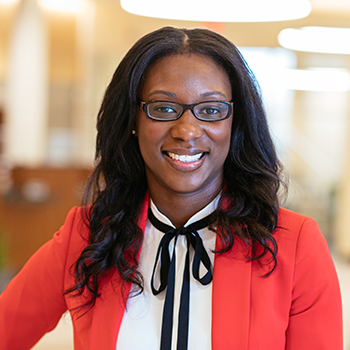 Mike Miller has been promoted to Senior Vice President of Deposit Operations and Tamekia Juszczyk has been promoted to Vice President of Retail Banking.  Both promotions serve to support the delivery of effective products and services to the Bank's client base.
Mike Miller joined the bank in 2002 and has over 40 years of banking experience in a variety of different roles.  Mike has effectively led the deposit operations team at CNB for 12 years and will continue to do so in his new role as Senior Vice President.  His additional duties include implementation of operational efficiencies and customer service enhancements.  Tim Rodden, President and CEO, commented, "Mike has shown over and over that he has a strong commitment to accuracy, efficiency, fraud prevention, and effective team leadership.  His leadership is key to supporting our back office and helping our team deliver the top-notch customer service we are known for at CNB."
Tamekia Juszczyk joined the bank in 2019 as the branch manager of our Maplewood and Affton banking centers.  In her new role as Vice President of Retail Banking, Tamekia will lead the retail banking efforts of all banking centers including branches in Maplewood, Affton, Florissant, Westport, St. Peters, and St. Charles.  Tamekia will be responsible for hiring, onboarding and training of all retail staff along with retail product development and sales across the organization.  "Tamekia has proven leadership acumen and I am confident our retail team will thrive under her direction," says Tim Rodden.  This move is key to the unification of the bank's six branches providing a consistent customer experience across the organization and identifying product enhancements to better serve our client base.
These promotions are vital to the Bank's commitment of delivering superior customer service and winning banking solutions.