Our Founding in 1915
We are an independently owned community bank and have been since our founding in 1915, making us one of the oldest banks in the state of Missouri. Since then CNB St. Louis Bank has continued to serve our community and customers with a focus on personal service, positive experience, and accessibility.
TIMELINE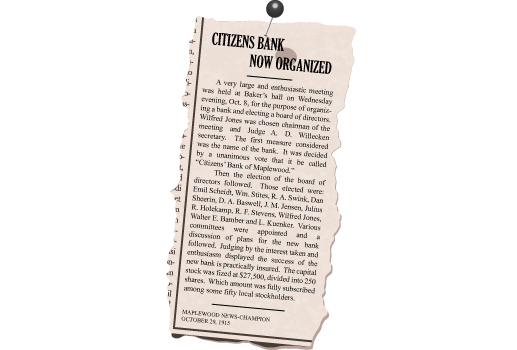 1915
Area Flooding Prompts New Bank Formation
In August of 1915, 6 inches of rain were dropped on the Maplewood area in just a few short hours.  Water rose quickly, roads were closed, train and street cars were stranded, and houses were swept off their foundations.  Twelve (12) citizens lost their lives.  In October, after months of cleanup, a meeting was held to discuss plans for a new bank to help rebuild the community.
The unanimous choice for the name of the bank "Citizens Bank of Maplewood"  According to an October 29th article in the Maplewood News-Champion, "Judging by the interest taken and enthusiasm displayed, the success of the new bank is practically insured."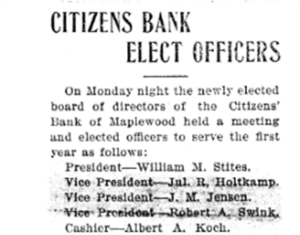 1915
First President, William Stites - Architect and Builder
In November, the bank's original officers were elected. The first president, William Stites, was a pioneer Maplewood resident and well-known architect and builder. 
The founders saw the need and opportunity from the path of devastation left by the flood.  They came from many diverse fields in the community - a contractor, a hardware store owner, a lumber yard owner, a real estate broker, a painting contractor, a lawyer, and a sheet metal tinnier were among the founders of the bank.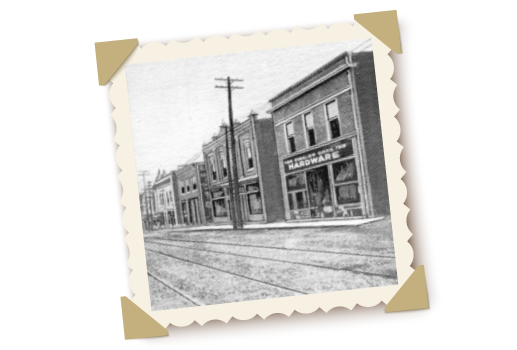 1915
"The Bank Ideal for Your Savings"
With a startup from the sale of 50 shares of stock, Citizens Bank of Maplewood opened on December 20, 1915 with a tagline of "The Bank Ideal for Your Savings."  The bank started their first day with working capital of $27,500 and assets totaling $37,075.84. The bank operated from a modest brick structure at 7318 Manchester, pictured here with streetcar tracks running in front of the building.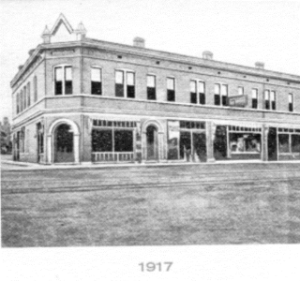 1917
"The Bank that Confidence Built"
The continued progress of the bank resulted in the need for a larger facility.  In 1917, the bank moved to a new location at 7293 Manchester Rd. to meet the growing needs of the bank.  We were known as "The bank that confidence built" because our customers could trust us with their families' futures.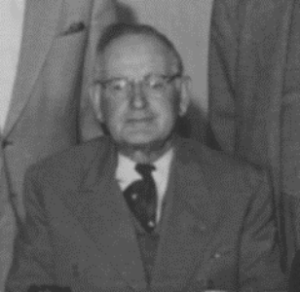 1918
Second President Elected
Julius Holekamp, one of the original bank founders, was elected as the Bank's second president in 1918.  Holekamp having no experience in banking, was a businessman and entrepreneur who owned multiple lumber yards in the St. Louis area.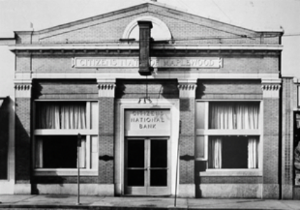 1925
7305 Manchester
In 1925, Citizens Bank moved into 7305 Manchester, which was specially built to meet the needs of the Bank and boasted 7 teller windows.  The Bank still occupies this address, though as the bank grew, so has the footprint of the building.

1925
Installation of the Round Vault
Measuring 253 square feet, the vault is protected by a round vault door measuring 7 feet in diameter, 19 inches thick, and weighing in at 23 tons (or 46,000 pounds).  The vault front and door were shipped via train flatcar from the manufacturer, Herring-Hall-Marvin Safe Company, in New York. It was installed in 1925 using chain, rope, block and tackle, specialized carts, cribbing, framing, scaffold and manpower.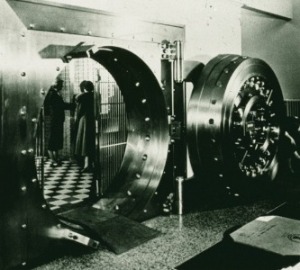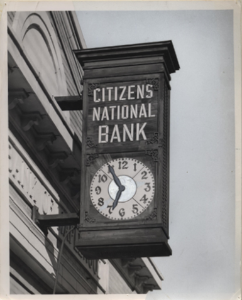 1926
Citizen's National Bank of Maplewood
The Directors of Citizens Bank applied for a National Bank Charter.  Approved by the Comptroller of the Currency in July 1926, the name of the bank was changed to "Citizens National Bank of Maplewood."  From 1926-1945, Citizens was the only National bank in all of Maplewood, Rock Hill, Brentwood, Webster Groves, Shrewsbury, and Richmond Heights.

1930
Third President, Dan Sheerin
The board of directors elected Daniel Sheerin, a St. Louis County Court Judge, as president of the Bank in 1930.  Sheerin was the bank's third president and served in this role until 1943.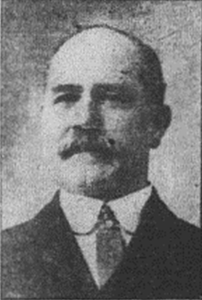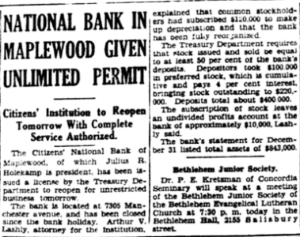 1933
The Great Depression
During the Great Depression, the president of the United States ordered all banks to close as of March 4, 1933.  CNB was one of the few to reopen by March 29th due to efforts and capital input by its shareholders and directors. 
1943
Fourth President Elected
James O. Holton, Sr. became a director in 1941 and the bank's fourth president in 1943. Prior to these roles, he was a train time keeper. He served in both capacities until his death in 1963.  James O. Holton, Jr. succeeded his father as Chairman of the Board.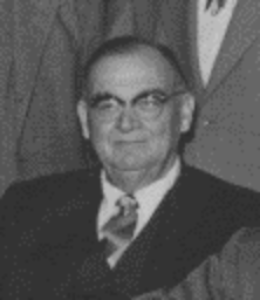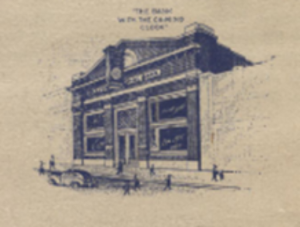 1945
"The Bank with the Chiming Clock."
In 1945, our clock chimed every 15 minutes. That was a lot of chiming! Years later our clock was advertised to chime once per hour.

1948
"Tomorrows Bank Today"
A contest was held for a new tagline in 1948, which would speak to the exciting new changes coming to the bank.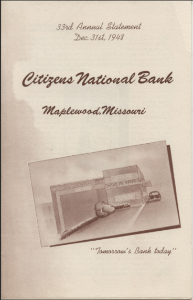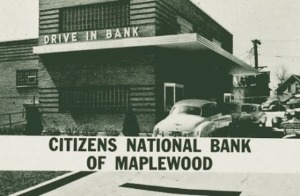 1949
First Drive in Banking Service in the Midwest
In September 1949, CNB completed the first drive-in banking service in the Midwest. With bays that defrosted the pavement from ice and snow and were equipped to handle a car per minute, customers could enjoy every banking service from the safety and comfort of their car. The bank's picture appeared in the World Book Encyclopedia.
1952
Pioneer in Financing Private Planes
To meet business demands for new-age transportation, CNB began financing private planes.  By 1955, over a half-million dollars in airplane loans had been made. Learn more about our airplane loan history.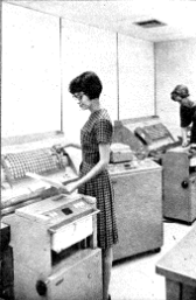 1959
NCR Unit Plan Automated Posting Machines
CNB has kept pace with the community.  The bank was the first in the country to install NCR Unit Plan Automated Posting Machines with automatic reading equipment, which made the entire ledger and posting automatic.
1963
Fifth President Elected
James O. Holton Jr succeeded his father after his death in 1963, becoming the bank's fifth president. He served honorably as a Captain in the U.S. Marine Air Corps during World War II and the Korean Conflict. He became Chairman of the Board and passed on the Presidency in 1977.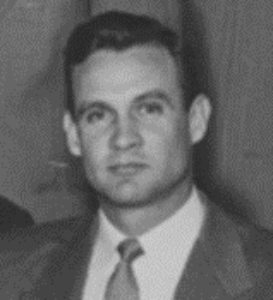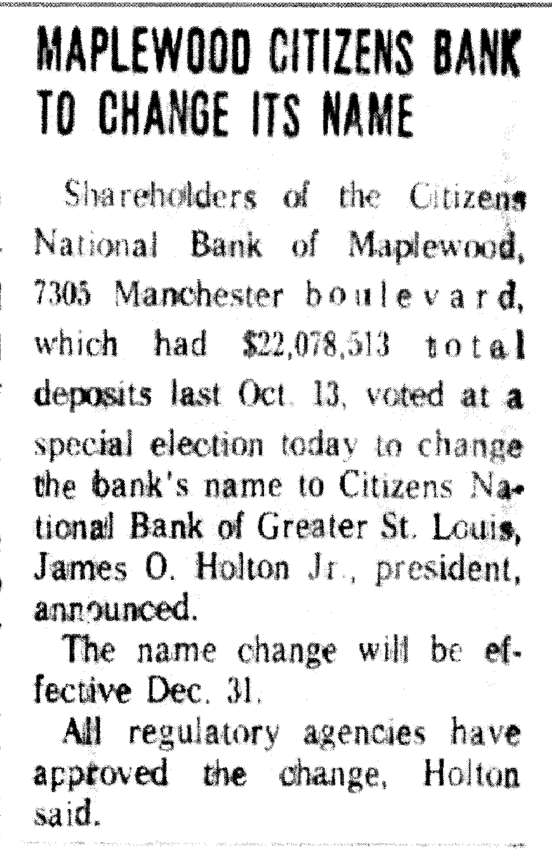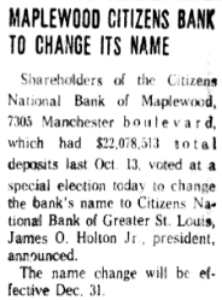 1965
Citizens National Bank of Greater St. Louis
The Citizens National Bank of Maplewood's name change to "Citizens National Bank of Greater St. Louis" was approved.
1966
Fire of Golde's
In August 1966, a fire started in the Golde's Department Store basement. The fire reduced our neighbor Golde's to the ground. It spread to the roof of Citizens, gutting the bank before the fire was put out.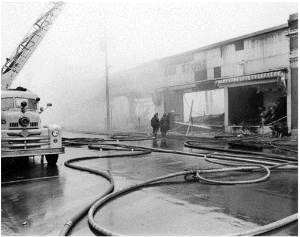 1967
Grand Opening of Expanded Maplewood Location
Citizens rebuilt from the ashes, better and stronger than before. A grand opening was held on Saturday January 28, 1967, celebrating 50 years of continuous progress in the Metropolitan St. Louis Community. 

1978
Sixth President Elected
Catherine Mullen, a longtime employee, was elected as the bank's sixth president when James O. Holton Jr took the position of Chairman of the board.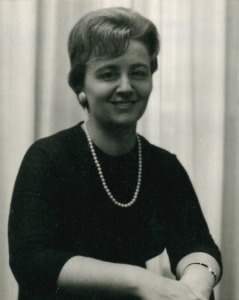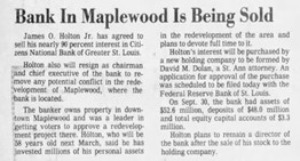 1979
Bank Purchased by St. Louis Area Ford Dealers
While Citizens National Bank continued to grow at a steady pace, the bank was purchased by a group of St. Louis area Ford Dealers in 1979. David M. Dolan served as Chairman of the Board.

1983
CNB Park Opened
Citizen's National Bank of St. Louis put smiles on the faces of Maplewood residents when it converted an empty, vacant lot on the south side of Manchester Boulevard into Citizens Park.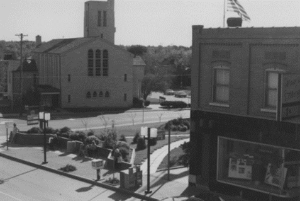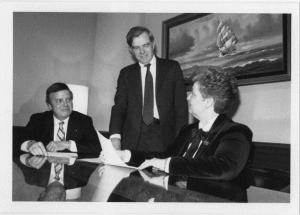 1987
Bank Purchased by Cardinal Bancorp
In 1987, the bank was purchased by its current owners, Cardinal Bancorp, Inc., a local group of families and business owners.  The new management team was led by Paul Ross, Vice Chairman and CEO. Under Cardinal ownership, CNB increased its account base and geographic reach by adding branch locations in Florissant, South County, Westport, Saint Peters, and Saint Charles.
1988
Florissant Branch Opens
In 1988, the Florissant Banking Center opened at 662 St. Ferdinand Street.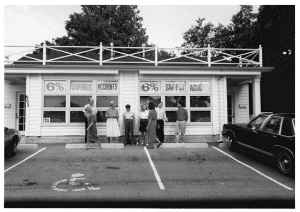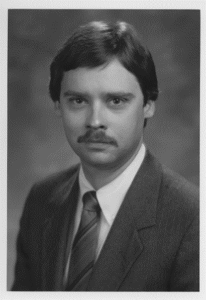 1991
Seventh President Elected
On January 21st, 1991, CNB elected David Bentele to be the bank's seventh president. For 32 years, David Bentele was an inspirational leader at Citizens National Bank.

1992
South County Branch Opened
At 9111 Mackenzie Road, the South County Branch opened in 1992. A new vault, safe deposit boxes, drive ins, and ATM were added.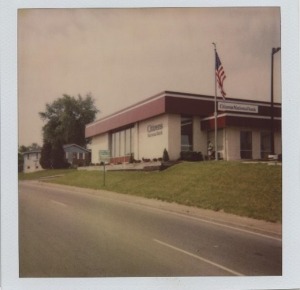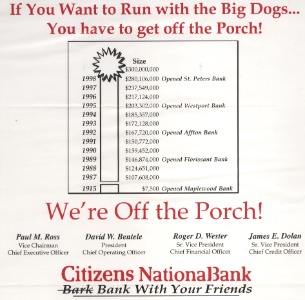 1992
"Bank with your friends"
In the early 90's the bank focused on building deep customer relationships and getting to know the real you.

1995
Westport Branch Opened
In October of 1995, the Westport Branch opened at 188 Weldon Parkway as a storefront bank without a drive in.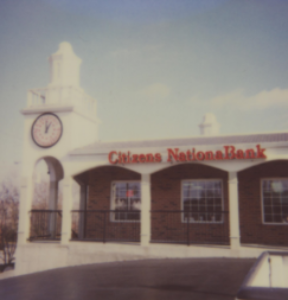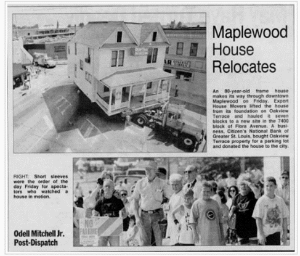 1997
Maplewood House Move
With the need for employee parking, CNB purchased a 106 year old house in need of renovation, on Oakview terrace. Instead of bulldozing this classic treasure to the ground, CNB made a deal with the City of Maplewood to donate it, if they would move it. It was loaded up and delivered to 7400 Flora Ave. The house would return the neighborhood to the age of all the houses on the street. 
1998
St. Peters Branch Opened
The St. Peters Branch opened in June of 1998. Their address was 671 Salt Lick Road.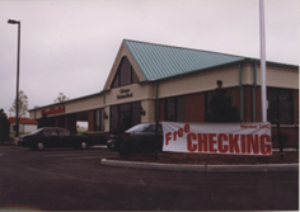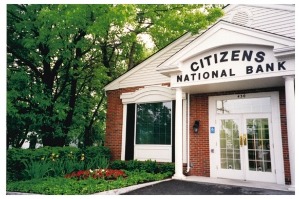 1999
Florissant Moves Locations
In 1999, Florissant closed its 662 St. Ferdinand Street location and moved to new facilities at 430 St. Ferdinand Street.

2000
"The Bank for Family Business"
As a community bank, we greatly value small businesses. Since 1915, we have offered our commitment and support to family business all over St. Louis.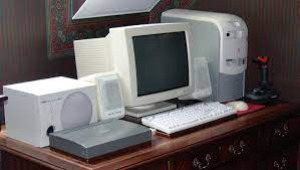 2003
Online Banking and Bill Pay
Internet access was initiated with Online Banking and Bill Pay for both customers and employees in 2003.

2007
St Charles Branch Opened
In August 2007, the St Charles Banking center opened at 2145 Bluestone Dr.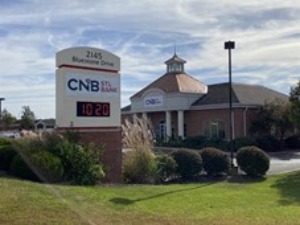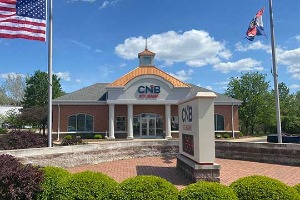 2008
Westport Branch Moves to New Building
The Westport Branch moved to a new, freestanding, building with drive through at the corner of Dorsett and Schuetz in November of 2008 and are still operating from this location today!
2012
Mobile Banking App
In 2012, mobile banking via smartphone was the latest technological update available. The implementation of this system allowed customers the check their balances, transfer funds, and pay their bills.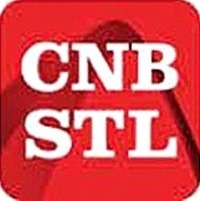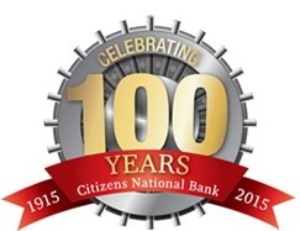 2015
100th Anniversary
CNB celebrated their 100-year anniversary in 2015 and remodeled their Maplewood location with 4 teller windows, 2 ATMs, and 6 drive in windows.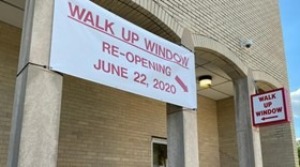 2020
Walk-Up Banking Windows Open as COVID 19 Precautions Limit Lobby Traffic
In March of 2020, the lobbies of all the banks were closed, except by appointment, to protect our customers and staff. The old walkup window came out of retirement to provide safe face to face service with its protective glass.

2020
Serving Small Businesses through Paycheck Protection Program (PPP) 
The PPP was a forgivable loan program designed to help small businesses to keep their workforce employed during the COVID-19 pandemic. We quickly approved and funded PPP loans to existing customers along with many new customers who had been underserved by their existing financial institutions. "We are thrilled to report that we facilitated PPP loans for every eligible customer who applied," stated Steven Hart, Chief Credit Officer.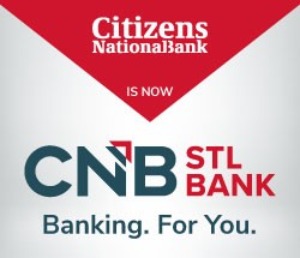 2021
Technology Upgrade - New Digital Banking Platform and Website
As part of our commitment to personal service, positive experience, and convenient accessibility, we have invested in a big technology upgrade.  Our digital banking, including online banking and mobile banking for businesses and individuals, has been upgraded. Additionally, we launched a new website to provide visitors with a user friendly online experience.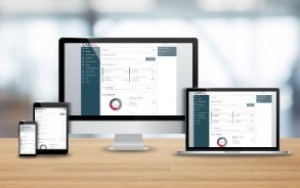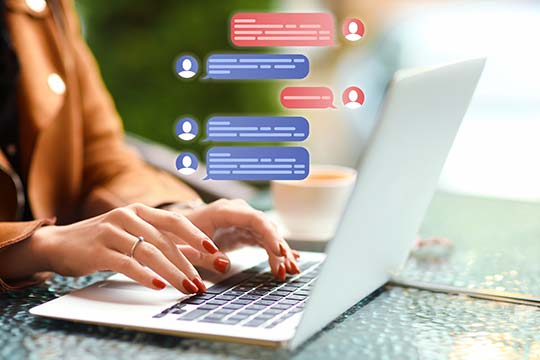 2022
Online Account Opening and Live Online Chat
In 2022, we added fast, easy, and secure online account opening to our website along with live customer support via secure online chat. This technology enhancement allowed us to continue delivering personal service, convenient accessibility, and a positive experience to our customers.