May 11, 2021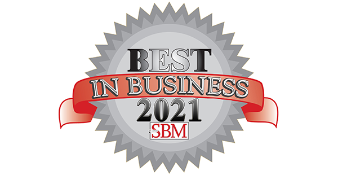 We are very proud to announce that CNB St. Louis Bank was voted one of St. Louis's Best Banks by St. Louis Small Business Monthly. The
May 2021 issue
of the publication features this year's list of Best Banks in the area. Our sincerest gratitude to the readers and customers who nominated and voted for CNB STL as a best bank in St. Louis.
We believe being a best bank means serving you the way you like, when you like, and where you like. We accomplish this through positive experience, personal service, and accessibility. Our top priority is the satisfaction, success, and security of our customers.
Your safety is of utmost importance to us and our 
cash management services
provide both convenience and security. We offer many fraud prevention tools such as
positive pay
which helps business owners prevent losses due to check fraud.
The most powerful tool we offer is our people, their service, experience, and passion for helping your business succeed.
CNB has provided personal service for customers for over 100 years and has deep roots in the community. Being one of the oldest banks in the Midwest has taught us the importance of developing strong customer relationships and providing the best service possible. We value accessibility and convenience, which is why we serve the St. Louis and St. Charles from
6 branch locations
.
If you would like to know how a community bank can help your small business, reach out today!