July 19, 2021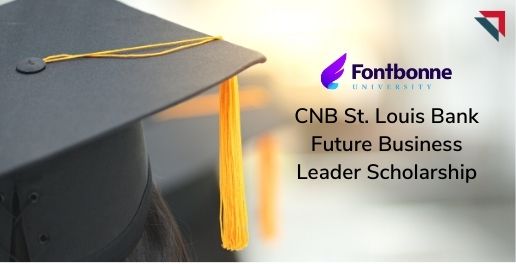 CNB Saint Louis Bank is pleased to announce the opening of our Future Business Leader Scholarship. This scholarship was established in support of high-achieving students with financial need who attend Fontbonne University and major in a business field. Beginning in 2021 school year, we are offering a gift of $2,000.00 to a deserving student with a desire to continue their education.
CNB was inspired to donate to Fontbonne for several reasons. We wanted to support a local establishment with deep roots in the community, just like us. CNB has been serving our Maplewood neighbors since 1915. Eight years after we opened our doors, the first classes at Fontbonne University began in 1923. In addition to having an enduring local presence, we also chose Fontbonne based on their ideals. It is on the tradition of service that Fontbonne University was founded. "Commitment to service is a principle that unites CNB, and we appreciate that Fontbonne's values align with our own," commented Tim Rodden, President and CEO of CNB St. Louis Bank, "It is refreshing to see other institutions with a strong presence in the community."
Nearly 87 percent of Fontbonne students receive financial aid in a given academic year. Without financial aid, a great number of students would be unable to receive a college education. With our commitment to the Fontbonne Scholarship Program, we are investing in the future of local students. Today's students are tomorrow's leaders, and CNB encourages passionate students to continue their studies in business.