March 5, 2021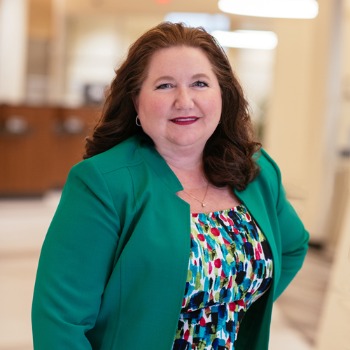 CNB St. Louis Bank is pleased to announce the promotion of Michelle Haley to Executive Vice President.  Haley will continue serving in her current role of Chief Financial Officer.
Haley joined the Bank in 2004 in the audit department.  Her skill set was quickly applied to a senior role and, in 2012, she was promoted to Chief Financial Officer. During her tenure at the Bank, she has demonstrated her extraordinary leadership ability and established herself as an invaluable resource for peers and management. Michelle has earned the Executive Vice President title distinction, having led her team through many successful endeavors during her time as CFO, including a recent upgrade to the bank's accounting systems which provide a more efficient workflow and more robust reporting capabilities.
Haley commented, "Community banking is my passion, and I am proud to be a member of the leadership team at CNB. The past 12 months have been particularly challenging, yet incredibly rewarding, as we have navigated through unique situations to deliver consistent services to our customers and maintain steady company growth." Haley has been an integral part of the continuity planning for the bank, helping to make quick decisions allowing the bank to continue delivering personalized service and convenient accessibility to our clients, despite the challenges of this pandemic.
"Michelle demonstrates an unwavering commitment to the success of the bank and has made many significant contributions to the bank's stable growth and profitability. This promotion reflects her expertise and strong, consistent leadership," commented Tim Rodden, President and CEO of CNB St. Louis Bank, "Her leadership and planning skills have been instrumental."
Michelle serves on many of the Bank's committees, is chairperson of the Bank's funds management committee, and is a member of the Bank's governing board. Haley holds a Bachelor of Science in Accounting and Business Administration from Central Methodist University. Michelle is very active with Angels' Arms St. Louis and previously served for 8 years on their board of directors.