November 30, 2022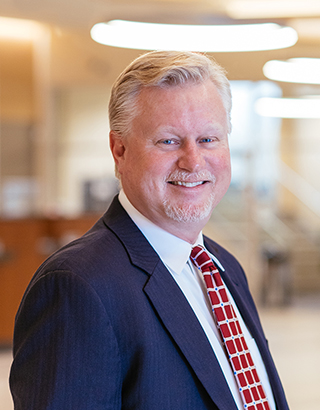 CNB St. Louis Bank is pleased announce that Paul Lints has been promoted to Senior Vice President, Commercial Banking. In this role, Paul will manage commercial banking relationships and further develop the bank's commercial loan portfolio out of CNB's Westport location at the corner of Dorsett and Schuetz. 
"Since joining the bank, Paul has consistently delivered an elevated level of service and professionalism to each of his customers.  Paul is a proactive banker and a dedicated advocate for his clients." stated Jeff Camilleri, President of Commercial and Mortgage Banking at CNB. "His promotion and move to our Westport office will provide our existing clients with the reliable and trusted banking leadership they expect from CNB while also facilitating continued commercial portfolio growth at our Westport branch."
Lints joined the commercial banking team at CNB St. Louis Bank in 2018, bringing with him decades of local banking experience with a focus on commercial lending and wealth management. During his 30+ year banking career, he has built a solid reputation as a trusted banking advisor to businesses and their owners.  Paul facilitates a wide variety of business financing solutions and specializes in commercial real estate lending including office buildings, multi-families, triple-net lease properties and lines of credit.  Paul's strong background in private banking allows him to advise business owners on both their business and personal banking.