February 1, 2021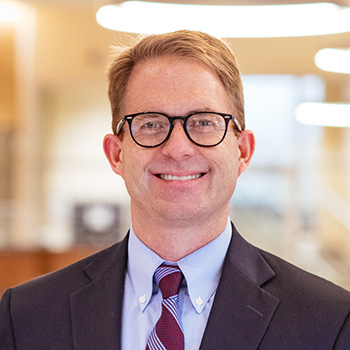 CNB St. Louis Bank is pleased to announce the promotion of Colby Schmid to Regional President - Commercial Banking.  Colby will continue to manage a loan portfolio while leading commercial loan production and business development for the Bank's South/Central region. 
"I am happy to see Colby step into the regional leadership role.  He is a strong commercial banker with natural leadership abilities, which he has demonstrated since joining the team in 2018," commented Jeff Camilleri, President Commercial and Mortgage Banking at CNB.
With over a decade of commercial banking experience, Colby specializes in lending solutions with an emphasis on residential and commercial construction, triple-net commercial properties, multifamily properties, and financing for small local businesses.
Schmid is already in the process of forming a new community bank board.  His focus is on fostering collaboration and creating a network of resources among young professionals.  Schmid's motivation behind the formation of a young professionals' board comes from his own experiences.  "Coming up, I derived great value from having a trusted network of professionals to rely upon for support and to call on when I had a client with a need.  I want to give other young professionals a space to grow and develop alongside peers from a wide array of careers and industries," commented Schmid.
Schmid earned his MBA at Webster University in St. Louis and earned his Bachelor of Science in Business Administration from Indiana University's Kelley School of Businesses.  He serves on boards of Hope Happens and Canterbury Enterprises and volunteers his time each year to serve high school students at the DECA District Competition.