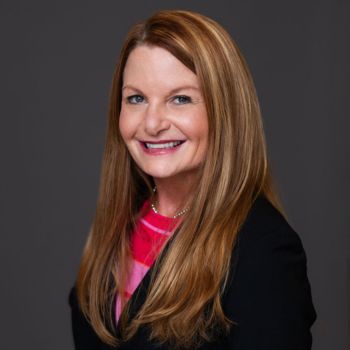 Annie Gronemeyer Eck
Vice President, Commercial Banking

What Community Banking Means To Me
We serve and enrich our neighbors and neighborhood. We value people. Banking is a relationship, not a transaction.
Making An Impact In Our Communities
I show up for my community by caring, listening, participating, leading, and connecting. I volunteer my time and talents.
Annie's Advice For Local Business Owners
Many businesses are facing higher costs and lower profits. They are trying to balance quality with growth. Remember that rates and cost can always rise further, so conduct stress tests for various challenges. This will help you prepare for whatever comes next. Smart business owners are always prepared for obstacles, for a rainy day, and for a drought.
One bright side to higher interest rates is the ability to earn more on your savings. Invest your extra business funds in a Money Market or CD. That will benefit both your bottom line and your community.
Why Choose CNB
We take the time to talk with you about the challenges your business is facing, as well as your hopes and plans for the future. Build a relationship with your business banker now so you can establish credit before you need it.
Annie has close to 20 years of banking experience, advancing highly in small business lending, commercial real estate, restaurant lending, retail operations, family business, construction financing and relationship banking. Through these banking and financing solutions, she helps business owners achieve their goals every day, while closely building personal relationships with each client. 
About Annie Gronemeyer Eck
In 2015, Annie joined the team at CNB and is Vice President of Commercial Banking at the North Banking Center in Old Town Florissant at the corner of Washington and St. Ferdinand.
As a second-generation banker, she learned very early that banking is all about relationships. Her first decade in lending coincided with the recession. This experience reinforced the importance of business owners having a meaningful relationship with their banker. When times are tough, you want a banker that's tougher.  Annie's education, experience, and devotion make her a strong banking resource for business owners.
Education: Annie earned her Bachelor of Science in Business Administration degree with a concentration in Finance at Saint Louis University.
Community Involvement:  Annie was born and raised in Old Town Florissant and is greatly vested in the North County area business community.  She is an active member of the Greater North County Chamber of Commerce. Additionally, Annie is a board member for Valley Industries.
Contact Annie Today
Use the form below to send Annie Gronemeyer Eck an email.
* Required fields
Thank you for your inquiry!  Your request is important to me and I will respond to your email in a timely manner.