Borrower: 
Wholesale Convenience Store Distributor 
Lender:  Colby Schmid, Region President - Commercial Banking
Type:  5 Year Term / 25 Year Amortization
Amount:  $1,397,500
Collateral Type:  Owner-Occupied Commercial Real Estate
The Story: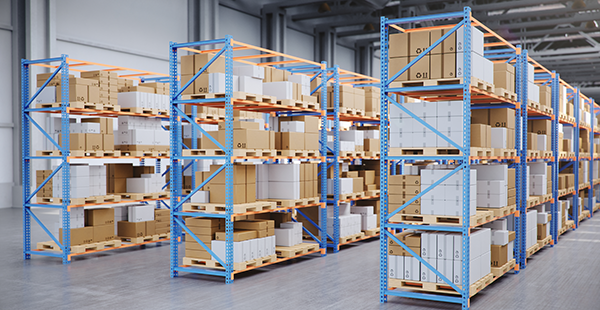 A local business owner came to us with an opportunity to acquire warehouse space for his business.  The customer needed the space to accommodate existing and future company growth.  The client is a local wholesale distributor who supplies independently owned convenience stores across the bi-state area.   While this client has shown proven success as a distributor, they were much less experienced in property acquisition and commercial mortgages.  That's where Colby was able to take the lead and guide the client through the process, serving in an advisory capacity along the way and looking out for the best interest of the client throughout the transaction.
The borrower was able to purchase commercial real estate in Earth City, MO with an attractive 5 year fixed rate, while keeping the payments easily manageable with a longer than typical amortization.  This new building will allow him to have additional warehouse space and the capacity to maintain a larger inventory to better serve his customers.  Additionally, the new warehouse space is geographically strategic, allowing the borrower to serve their clients in the St. Charles county area and beyond more conveniently and efficiently.  Future growth could include development of a new product line to diversify their sources of revenue and this property acquisition provides them with some additional space for future expansion of this nature.  
The borrower chose to work with Colby on this project because he is a highly responsive lender.  His constant communication throughout the process helped put the business owner at ease as he moved through his largest business purchase.  Colby enjoys using his wealth of experience to provide the best banking and financing solutions for each of his clients.
CNB St. Louis Bank's Commercial Lending Team is ready to help you through all aspects of your business banking and financing needs - big or small; complex or simple.  From financing options, deal structure, and local market knowledge to cash management and fraud prevention tools, we have the expertise to help your business thrive.  We specialize in loans for family businesses, local businesses, franchisees, investment real estate, commercial real estate, manufacturing and distribution, owner operators, retail, and professional services.
All loans are subject to credit approval.  Other rates, terms, and structures are available.  CNB St. Louis Bank is an Equal Housing Lender.