Borrower: 
Local cabinet and granite countertop installation company
Type:  5/20 Term Note, Line of Credit, and Guidance Line
Total Amount:  $3,500,000
Collateral Type:  Commercial Real Estate, Business Assets (A/R, Inventory, Equipment)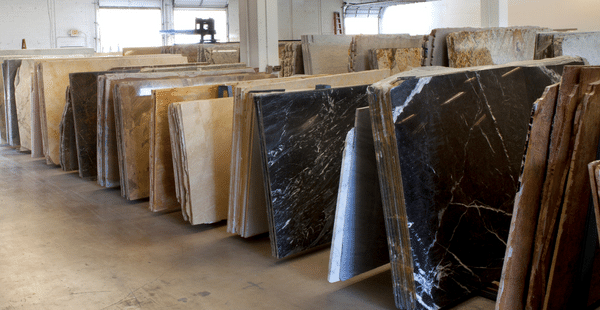 A local, family-owned granite countertop and cabinet installation business connected with CNB by referral for a full-service banking remodel. The borrower has a keen understanding of the post-pandemic environment and the unique opportunities and challenges involved. The pandemic brought a surge of new kitchen remodel business to the company congruent with a period of generational transition. In addition to navigating a succession of ownership, the company is facing many new challenges including supply chain slowdowns, inventory and workforce shortages, and technological advances within the industry. Having the right cash and liquidity is key for this family business to realize continued growth in the post-pandemic environment. The President and successor owner took the opportunity to re-assess the company's banking and financing strategy. Working with CNB, they came up with a plan to position the company for success.
Borrower Challenges:
Controlling interest expense in a rising rate environment
Generational transition/succession
Rapid sales boost, continuing post-pandemic
Inventory and workforce shortage, supply chain disruption
Accounts and loans spread around at multiple banks
Rapid technology and automation advancements in the industry
Banking Solutions Strategy:
Cash-Out Refinance of Owner-Occupied Commercial Property- First, the borrower wanted to refinance the commercial real estate used for their warehouse, office, and showroom located in St. Louis, MO. The business has operated from this 52,000 sqft location since 2011. Built into this term note was the payoff of the existing note plus cash out to allow for improvements and repairs to the subject property. The equity in the property allowed for a cash-out refinance, accommodating maintenance or future repairs, while the interest rate was a cost-saving move for the business.
Working Capital Line of Credit – The inventory shortages have made bulk material orders the best way for this company to successfully procure materials essential to their business. Companies without liquidity have a barrier at this stage, and the lender wanted to make sure the client has cash on hand to successfully manage material inventory and reduce customer wait times. Using the assets of the business, CNB provided the company with a revolving line of credit in the amount of $500,000. The line of credit allows the company to make large inventory purchases without delay.


Guidance Line for Equipment - The third financing solution put in place was a guidance line for equipment. As the industry experiences workforce shortages and the occupation comes with strenuous physical demands, automation and equipment upgrades are key. As technology advances and machinery comes to its end of life, equipment will need to be upgraded. Having a guidance line in place gives the company greater purchasing power, allowing them to take advantage of special pricing and promotions, and react quickly to any purchasing needs up to their pre-approved $1MM limit. Once a purchase is made, a term note will be granted, and the remainder of the guidance line amount will be available for future purchases.


Deposit and Cash Management – Finally, the borrower solidified their banking relationship by establishing their operating accounts at CNB St. Louis Bank along with cash management and technology tools to help automate their day-to-day banking.  The business owner values the high-level of customer service CNB provides. Having a strong rapport with a commercial banking partner will help him anticipate needs, get the right tools in place, and support the overall goals of the company through every stage of the business lifecycle.
Contact any of CNB's experienced commercial lenders to talk about how financing and treasury management services can help you reach your business goals and customer service expectations.
CNB St. Louis Bank's Commercial Lending Team is ready to help you through all aspects of your business banking and financing needs - big or small; complex or simple.  From financing options, deal structure, and local market knowledge to cash management and fraud prevention tools, we have the expertise to help your business thrive.  We specialize in loans for family businesses, local businesses, franchisees, investment real estate, commercial real estate, manufacturing and distribution, owner operators, retail, and professional services.
All loans are subject to credit approval.  Other rates, terms, and structures are available.  CNB St. Louis Bank is an Equal Housing Lender.