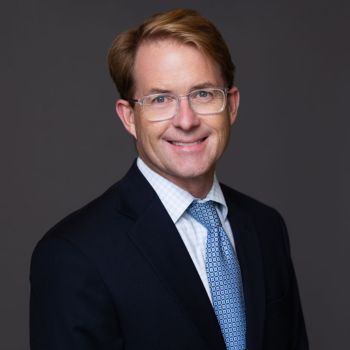 Colby Schmid
President - Commercial Banking
Central / South Region

What Community Banking Means To Me
Keep it simple by following basic tents of good customer service:
Keep it simple.
Answer the phone.
Listen to and learn about customers.
Get involved with your local community.
Provide excellent and friendly service–treat others as you would like to be treated.
Making An Impact In Our Communities
Colby is on the board of two local organizations. He is also developing a community board of young professionals. Wherever he is, Colby greets everyone with a smile and a "hello, how are you doing?".
Colby's Advice For Local Business Owners
Today's economic environment can be challenging for businesses. From the obstacle of finding qualified labor, to higher borrowing costs, continued inflationary pressures, economic slowdown, and geopolitical instability, CNB is here to help you and your business navigate these challenges.
In the short term, business owners should accumulate as much liquidity as they can.  In the long term, as with many cycles in the past, this too shall pass and then your business will be in an excellent position to capitalize.
Why Choose CNB
We are here to be a trusted advisor to your business and to help you obtain the financing you need.
About Colby Schmid
Colby specializes in multiple lending solutions with emphasis on residential construction, commercial construction, triple net commercial properties, multi-family and small local businesses. Colby has a motto of "Under promise and over deliver." He is a highly responsive lender, communicating constantly throughout the process and going above and beyond for his clients. Honesty is key in his business relationships, making him a trusted advisor to his contacts.
Having been in the banking industry since 2007, Colby joined the CNB team in 2018 and works out out of the Central Banking Center in Maplewood, Missouri location. His dedication, communication and honesty are what helps business owners achieve their everyday business goals. He vastly enjoys providing the best banking solutions, financing needs and experience for every client he works with.
As President - Commercial Banking in the Central/South region, Colby manages a loan portfolio and leads a team of commercial bankers.  His leadership drives business development, production and growth for the team.  Additionally, Colby is developing a community board of young professionals
Education: Colby earned his Bachelor of Science and Business Administration degree at Indiana University's Kelley School of Business, and his MBA at Webster University in St. Louis.  
Community Involvement: Colby serves on the boards of Hope Happens and Canterbury Enterprises and volunteers his time each year to serve high school students at the DECA District Competition.
Contact Colby Today
Use the form below to send Colby Schmid an email.
* Required fields
Thank you for your inquiry!  Your request is important to me and I will respond to your email in a timely manner.