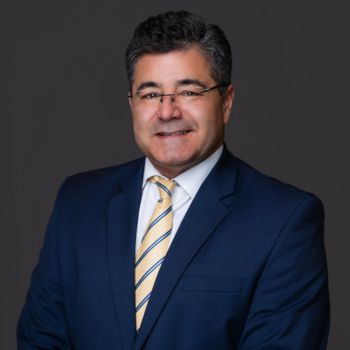 Jeff Camilleri
President, Commercial and Mortgage Banking
NMLS# 1309732
(314) 735-1852

What Community Banking Means To Me
Community banking means reinvestment in our region, flexible banking products to meet the needs of our community, and local decision makers that live in our community and are passionate about helping others.
Making An Impact In Our Communities
For me, working in a community bank is very rewarding. I get to see the difference that our lenders make daily with the local businesses and communities we serve.
Jeff's Advice For Local Business Owners
Business owners are facing uncertainty around many variables that surfaced during Covid.   There is still a lack of labor force in many industries that affects how business owners can run their businesses and position themselves for the future. Supply chain disruptions are still a major issue in many manufacturing sectors. The Fed's intentional efforts to curb inflation are having a direct effect on business owners, who are faced with dramatically higher borrowing costs.
In our current rate environment, business owners are starting to delay large equipment purchases. Take a look at your accounts receivable closely to manage any slow payments,  especially if they have an outstanding balance on the line. You should also look to take advantage of any terms available from your vendors.
My advice to business owners is to keep a close eye on your operating costs and take advantage of any buying discounts/terms with your vendors.  Long term, economic disruption inevitably creates opportunities for some companies to thrive. Be positioned with cash and plenty of borrowing power to take advantage of these opportunities when they come up.
Why Choose CNB
Jeff builds long-lasting relationships with his clients by providing guidance, transparency, and winning solutions.
About Jeff Camilleri
Jeff helps business owners and real estate investors understand the various sources of capital available to them.  He is a resource to business owners, executives, real estate professionals, CPAs, Attorneys and other industry professionals, bringing a holistic banking approach to them that has been cultivated over his 30+ year career in the banking and real estate industries.  By providing guidance, communication, and transparency, he forms long-lasting relationships and provides winning solutions to his clients.
In his role as President, he oversees business development and production in commercial banking, mortgage lending, and treasury management for the bank.  His leadership drives overall loan growth across the organization.  Additionally, Jeff develops and leads a community advisory bank board.
Jeff Camilleri joined CNB in the commercial banking department in 2015.  He works out of our Central Banking Center in Maplewood on Manchester Road.
Education:  Jeff earned a Bachelor of Science in Business Administration, Finance and Management.
Community Involvement:  Jeff serves on the City of Sunset Hills Finance Committee and is a member of the Finance Committee for the St. Louis Economic Development Partnership.
Contact Jeff Today
Use the form below to send Jeff Camilleri an email.
* Required fields
Thank you for your inquiry!  Your request is important to me and I will respond to your email in a timely manner.