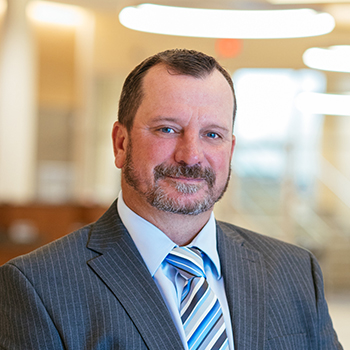 Mark G. Delcourt
President, Commercial Banking
St. Charles Region
Mark is an experienced, community business lender focused on the long-term success of his clients.  He specializes in commercial industrial construction, manufacturing, seasonal operations, equipment, real estate, owner occupied commercial real estate and farming and recreation lending.  Central to Mark's strategy is a steadfast focus on what's in the best interest of his clients.
Mark began his banking journey in 2004, and joined the CNB team in 2014.  Delcourt now serves as the President of Commercial Banking for the St. Charles Region and works out of our St. Peters Banking Center.  Mark is engaged in the community and is committed to supporting local commerce in the St. Charles and surrounding areas. 
Education: Mark earned his bachelor's degree in Business administration and Management at the University of Missouri—St. Louis.
Contact Mark Today
Use the form below to send Mark Delcourt an email.
* Required fields
Thank you for your inquiry!  Your request is important to me and I will respond to your email in a timely manner.