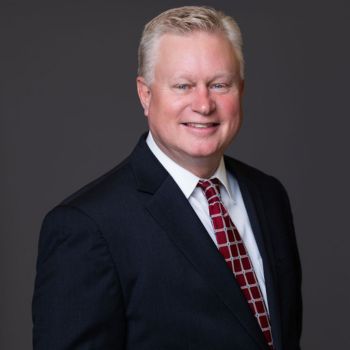 Paul Lints
Senior Vice President, Commercial Banking
NMLS# 1178637
(314) 735-1855

What Community Banking Means To Me
A community bank is one that is engaged in the community and helping it grow! Community banks are able to get things done quickly. You're not dealing with out-of-town decision makers.
Making An Impact In Our Communities
Paul stays involved in the community by joining the local chamber and being present around town.
Paul's Advice For Local Business Owners
With interest rates increasing, it can be tougher for businesses to borrow money due to tightening cash flow. Paul's advice is to keep cash on hand and open a business line of credit for your short-term needs.
Why Choose CNB
If you find yourself unable to get in touch with anyone at your current bank, reach out to us at CNB. Paul and the rest of our commercial banking team are always available to answer your questions and provide advice.
About Paul Lints
Paul facilitates a wide variety of business lending solutions and he specializes in commercial real estate lending including office buildings, multi-family, triple net lease properties, and lines of credit. He is experienced in cash flow analysis and is adept at creating custom financing solutions for his clients. He meets clients where they are with local lending authority that helps him deliver solutions expeditiously.
Paul's banking experience dates back to 1990, with a focus on commercial lending and wealth management. Over the past 30+ years, he has built a solid reputation as a trusted banking advisor to businesses and their owners. Paul's strong background in private banking helps him advise business owners on both their business and personal financial goals.
Paul Lints joined CNB in the commercial banking department in 2018 as Vice President and was promoted to Senior Vice President in 2022.
Education: Paul earned his bachelor's degree in Business Administration with a focus on finance and economics from Southeast Missouri State University.
Community Involvement: Paul is currently an advisory board member for Ready Readers and has previously served on the boards of the Asthma and Allergy Foundation and the Down Syndrome Association of St. Louis. Paul is an active member of the Affton Chamber of Commerce.
Contact Paul Today
Use the form below to send Paul Lints an email.
* Required fields
Thank you for your inquiry!  Your request is important to me and I will respond to your email in a timely manner.