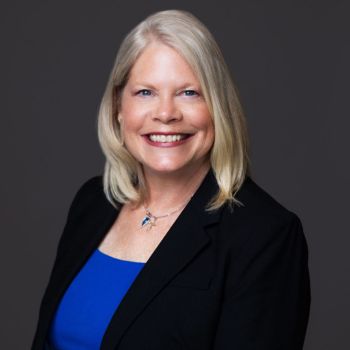 Sue Wiesehan
Consumer/Home Loans Officer
NMLS# 1603807
(314) 735-4602

"My many years in banking have proven to me that no two customers or loans are alike. I've learned ways to be innovative, carefully structuring my loans with the specific needs of the client at the forefront of each transaction. My strategy is to listen, understand, and articulate the process to my clients, ensuring transparency and a timely closing. I am passionate about putting my clients first and giving them options that are right for them and their specific situation".
About Sue: Sue joined the CNB team in 2017 and has banking experience spanning 28 years. Her varied background in financials, loan processing, underwriting, and mortgage lending for almost three decades makes her the ideal fit for Consumer Lending. Sue's specialized knowledge includes home equity lines of credit, construction loans, bridge loans, auto loans, personal loans, and home improvement loans. Her tenure in banking affords her a deep understanding of the regulatory environment including CRA and HMDA. Sue thrives on being versatile in her day-to-day functions and is doing whatever it takes to help her clients find the right financing and banking solutions to reach their goals.
Education: Sue received a bachelor's degree in Human Resource Management from Lindenwood University in 2008 and graduated Summa Cum Laude.
Community Involvement: Sue has volunteered for Safe Connections in South St. Louis City and for Circle of Concern in Valley Park, MO.
Contact Sue Today
Use the form below to send Sue Wiesehan an email.
* Required fields
Thank you for your inquiry!  Your request is important to me and I will respond to your email in a timely manner.