December 2022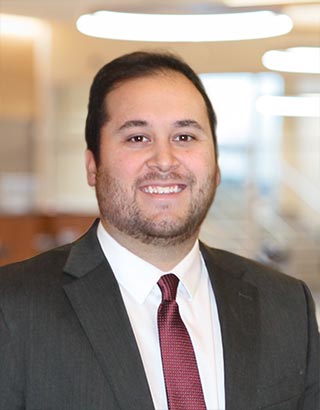 CNB St. Louis Bank is pleased to announce that Riley Askew has joined the bank as Commercial Lender. In this role, Riley will manage commercial relationships and further develop the bank's commercial loan portfolio out of CNB's Maplewood location at the corner of Manchester and Oakview Terrace.
Riley enjoys taking a holistic approach to each client in order to understand their goals and needs - both commercial and personal, short and long-term. Putting in place the tools business owners need for their daily transactional needs, plus financing and planning for growth, real estate financing, equipment purchases, and general cash flow. Work, life, and family often have different timelines; as such, he prides himself on being available to his clients both during and outside of business hours.

"Riley is a great addition to the CNB commercial team," stated Jeff Camilleri, President of Commercial and Mortgage Banking at CNB. "He is a great fit for our community banking model, excited to build lasting relationships with business owners."  
Askew joined CNB St. Louis Bank in December of 2022 and brings with him a wide range of industry experience. He earned his Bachelor of Science and Master of Science  from the University of Missouri-Columbia, specializing in Finance and Banking.