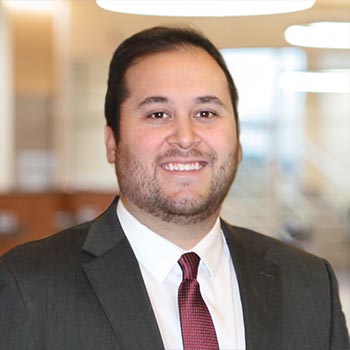 Riley Askew
Commercial Loan Officer
Central / South Region

Riley specializes in commercial lending, with a wide range of industry experience  including commercial real estate, science, hospitality, financing, and banking, he is also well-versed with municipals, schools, manufacturing properties, religious, and non-profit entities. Riley strives to find the right lending solution for you, your goals, and your success through undivided determination.
Riley enjoys working for a community bank, as it gives him the ability to get to know his clients, build long and lasting relationships, and understand their personal and business objectives.
Riley is a reliable banker, approaching each client with the goal of earning trust and providing the right-sized solutions.  When borrowers have a loan transaction, he is patient yet persistent, doing whatever it takes to get his client's deal across the finish line. He understands work, life, and family are different timelines for everyone and is accessible and ready to answer questions during the weekday, weekend, day, or night. 
Riley joined the CNB commercial banking department in December of 2022 and works out of our headquarters in Maplewood, at the corner of Manchester Road and Oakview Terrace.
Education: Riley earned his Bachelor of Science in Business Administration, specializing in Finance and Banking, along with his Master of Science degree, specializing in Finance at the University of Missouri-Columbia.
Contact Riley Today
Use the form below to send Riley Askew an email.
* Required fields
Thank you for your inquiry!  Your request is important to me and I will respond to your email in a timely manner.