November 30, 2020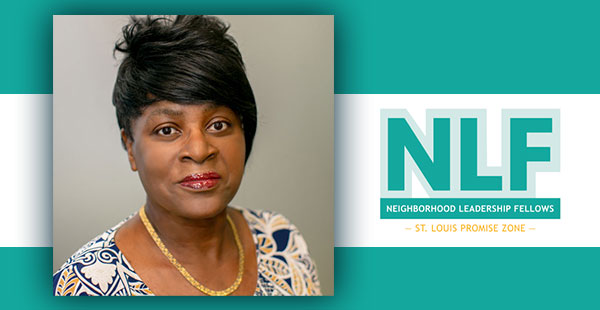 Veronica Morrow-Reel, Community Development Assistant and Consumer Loan Coordinator at CNB St. Louis Bank, was recently named one of the 2021
Neighborhood Leadership Fellows
(NLF) Cohort Class.  NLF is an advanced leadership training program of UMSL, MU Extension, and the St. Louis Promise Zone - St. Louis Economic Development partnership. In this nine-month leadership training program, Veronica will engage in shared collaborative learning experience and attend educational workshops covering policies, research, and innovations that promote equitable neighborhood development in housing, educations, economic development, public health, and safety.   As part of the program, members will gain foundational knowledge on how to serve effectively on community boards, commissions, committees and in elected office.
"I am honored to have been selected for the program out of the many qualified candidates and am excited for the opportunity to learn and work alongside this impressive group of leaders who are already doing exciting things in our city," commented Morrow-Reel.  Upon completion of her Personal Leadership Plan and Group Policy Opportunity, Veronica will earn a UMSL Chancellor's Certificate.
Veronica has been with CNB for a combined 27 years and is a graduate of University of Missouri, St. Louis.  She is very active in the community and has held many elected and appointed positions including serving as the City Collector and 3rd Ward Alderman in Dellwood, Missouri, and as a founding board member and Executive Secretary of the Metropolitan St. Louis CRA Association.  She serves on several boards and committees in the City of Dellwood, Riverview Gardens School District, Special School District and also served as the Vice Chair of the St. Louis Regional Unbanked Taskforce Products and Services Committee.
About Neighborhood Leadership Fellows
The mission of Neighborhood Leadership Fellows is to increase and amplify the voices of North St. Louis City and North St. Louis County residents and to produce more equitable regional policies for neighborhoods.  The main geographic focus of the group is the federally designated
St. Louis Promise Zone
which includes parts of North St. Louis City and North St. Louis County.