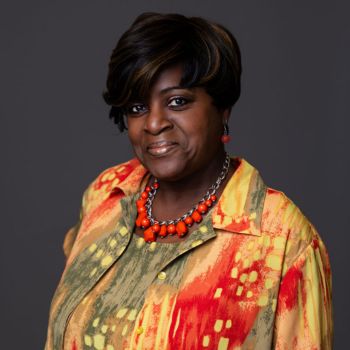 Veronica Morrow-Reel
Community Development Assistant and
NMLS# 2076126
(314) 735-1888

"My personal goal is to even the playing field and allow for anyone to achieve financial success. I consider myself an ambassador for CNB STL Bank. As an ambassador, I have a responsibility to share the ways that our bank can help members of the community reach their personal financial goals. I am proud to be a part of the bank's support of economic development opportunities within the community. Our HOPE Loan promotes and advocates homeownership, no matter your income level. We team up with other organizations to promote neighborhood revitalization and community stabilization. A crucial part of this comes through my promotion and teaching of financial literacy for individuals who need help gaining an understanding of good credit and financial responsibility."
About Veronica: Veronica has been with CNB for a combined total of 28 years. Her deep roots with our company make her an excellent resource for her clients. She constantly seeks out seminars and workshops to give her specialized knowledge of community leadership, economic development, fair and equitable housing, and education.
Education: Veronica earned a BA in Communication and a Chancellor's Certificate for training in Neighborhood Leadership, both from the University of Missouri - St. Louis.
Community Involvement: Veronica has held several elected and appointed positions in the areas of local government, banking, community organization, and education. She has also been recognized for her community service by Small Business Magazine (9 Wonder Women to Watch 2014) and North County Incorporated (Special Recognition Award 2015).
Contact Veronica Today
Use the form below to send Veronica Morrow-Reel an email.
* Required fields
Thank you for your inquiry!  Your request is important to me and I will respond to your email in a timely manner.