August 2, 2021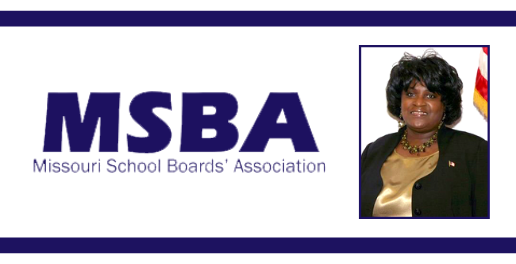 CNB St. Louis bank is proud to share that Veronica Morrow-Reel, our Community Development & HOPE Loan Assistant, will serve on the Missouri School Board Association as Chair of the Region 7 Executive Committee.
The Missouri School Boards' Association (MSBA) is a private, not-for profit organization that helps local school boards ensure that all students succeed. MSBA serves as the unified voice of school board members throughout the state and provides board member training, comprehensive policy support, legal assistance, superintendent search guidance, and other services designed to allow school boards to put maximum resources in the classroom. Region 7 represents the 45 public school districts located in St. Louis City, St. Louis County, St. Charles County and Jefferson County. Veronica commented, "I'm grateful to be chosen for this role; It's a great opportunity to support our local school system and give back to the community."
Veronica is a graduate of University of Missouri, St. Louis and has been with CNB for a combined 27 years. Her role at CNB is centered around serving the needs of low- to moderate-income individuals and communities, with an emphasis on housing. Veronica has a passion for serving her community and is involved with various organizations in St. Louis. Morrow-Reel currently serves as Vice Chair of the Special Administrative Board over Riverview Gardens School District and as Secretary of the Special School District's Governing Council. She is also a former City Collector and Alderwoman for the City of Dellwood.