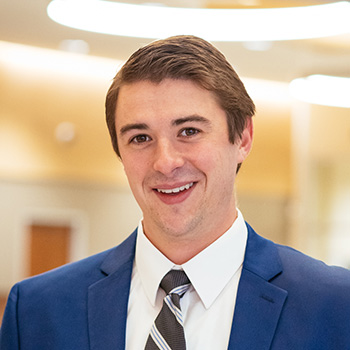 Adam Maurer
Mortgage Loan Specialist
NMLS# 1121136
(314) 852-8202
"I have helped hundreds of families understand the value of home ownership. In-person meetings are highly encouraged as we will go in depth over your desired monthly payment, mortgage loan options, and over all cash-flow analysis. I deliver a quick and seamless mortgage transaction. My value starts with your best interests:
What are your goals?
How can we improve your credit?
How can we utilize your assets to make your mortgage work FOR you?
Together we can explore the best option for your family. I am available to answer your questions anytime, even after business hours and on weekends. Reach out today to get started."

About Adam: Armed with 7 years of banking experience, Adam joined CNB in 2020. He specializes in home loans with a particular interest in loans for first-time home buyers, teachers, sports groups, those needing credit repair, and loans in the Florissant area where he lives with his family. His prompt, hardworking nature and high levels of communication make him an asset to our team. He works out of our Central Banking Center in Maplewood on Manchester Road.

Education: Adam graduated from Lindenwood University with a Cum Laude status, earning a Bachelor of Science in Corporate Communications and Business Administration.

Community Involvement: Adam is part of the North County Chamber of Commerce, participates in activities at Sacred Heart School in Florissant, and is an active member of "My Network" referral group.

* Required fields
Thank you for your inquiry!  Your request is important to me and I will respond to your email in a timely manner.