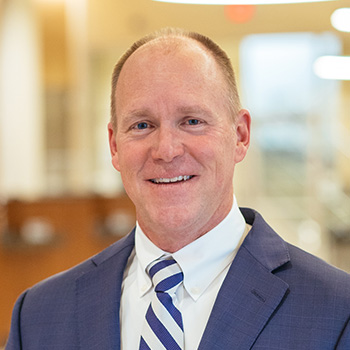 Eric Kappelmann
Senior Vice President, Commercial Banking

Eric has ample background in lending solutions and focuses highly on the credit side specializing in real estate, construction and home building. He strives to provide fast and friendly service, while getting to know all his customers personally. Eric highly encourages communication and is always available to take calls on any questions or concerns, even if it is outside of normal business hours. Eric's strong and long lending experience has guided him to obtain great background and knowledge on how to handle customers for all their financing needs.
Eric has been in the banking industry for over 30 years and joined the CNB team in January of 2019 as Senior Vice President working out of the St. Peters Banking Center. Eric is adept at developing new business and thoroughly enjoys working with his clients.
Education: Eric earned a Bachelor of Science in Business Administration with emphasis in finance at Columbia College.
Community Involvement: Eric is an active member of the O'Fallon / St. Peters Chamber of Commerce.
Contact Eric Today
Use the form below to send Eric Kappelmann an email.
* Required fields
Thank you for your inquiry!  Your request is important to me and I will respond to your email in a timely manner.