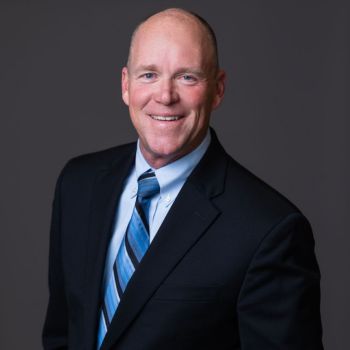 Eric Kappelmann
Senior Vice President, Commercial Banking

What Community Banking Means To Me
It's about personalized customer service and local expertise. Local banks can cater to doing business in the communities they operate in.
Making An Impact In Our Communities
Eric is a member of the O'Fallon/St. Peters Chamber of Commerce. He helps grow the local economy by providing tailored lending solutions to his commercial clients.
Eric's Advice For Local Business Owners
Business owners currently face the challenges of high interest rates and a tight labor market. It can be hard to find the right employees to fill openings. Businesses in St. Louis and across the country should plan on interest rates being this high for some time to come. Based on the past 30 years, today's rates are in fact average. You can survive these economic challenges by saving and keeping cash on hand.
Why Choose CNB
If you need a business loan, come to CNB Bank to work with local business lenders you can trust.
About Eric Kappelmann
Eric has ample background in lending solutions and focuses highly on the credit side specializing in real estate, construction and home building. He strives to provide fast and friendly service, while getting to know all his customers personally. Eric highly encourages communication and is always available to take calls on any questions or concerns, even if it is outside of normal business hours. Eric's strong and long lending experience has guided him to obtain great background and knowledge on how to handle customers for all their financing needs.
Eric has been in the banking industry for over 30 years and joined the CNB team in January of 2019 as Senior Vice President working out of the St. Peters Banking Center. Eric is adept at developing new business and thoroughly enjoys working with his clients.
Education: Eric earned a Bachelor of Science in Business Administration with emphasis in finance at Columbia College.
Community Involvement: Eric is an active member of the O'Fallon / St. Peters Chamber of Commerce.
Contact Eric Today
Use the form below to send Eric Kappelmann an email.
* Required fields
Thank you for your inquiry!  Your request is important to me and I will respond to your email in a timely manner.