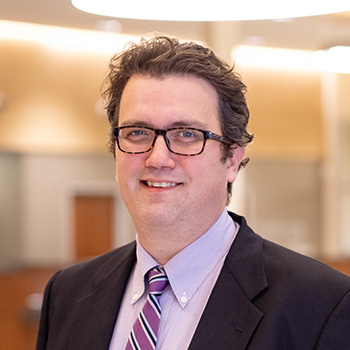 John Charlton
Mortgage Loan Specialist
NMLS# 188910
(314) 517-0262

"When I got into this business, I quickly discovered that I have the best job. I get to make a living by helping people. Over the years I have saved my clients millions of dollars, helped many buy their first homes, and helped many others transition into the home of their dreams. I've accomplished this by simply giving my clients the same advice I would give myself and working to benefit them as much as possible, given their situation. I am perceptive when it comes to pinpointing the needs of my clients and I am reliable in fulfilling those needs. I am proud to say that I deliver all the benefits I say I will deliver. My clients and friends know I am always available to answer their questions, so do not hesitate to contact me – day or night, weekday or weekend."
About John: John started working with CNB in 2019, with prior banking experience dating back to 2007. He has specialized experience with first time home buyers and those transitioning into their second home. John and his family are residents of Maplewood and active members of the community.
Education: John received a bachelor's in Business from the University of Oregon in 2001.
Community Service: John is a member of the Mid County Chamber of Commerce. He has prior volunteer experience as a high school basketball coach and is currently a volunteer soccer coach, mentor, and stays involved in his daughter's school activities.
Contact John Today
Use the form below to send John Charlton an email.
* Required fields
Thank you for your inquiry!  Your request is important to me and I will respond to your email in a timely manner.