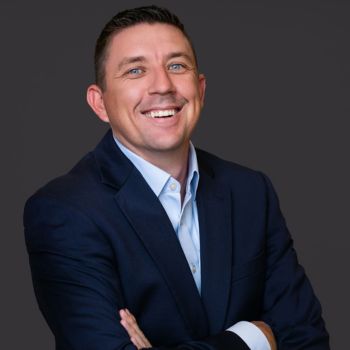 Jeff Files
Vice President, Treasury Services

What Community Banking Means To Me
I get to watch local businesses grow as I help them achieve success and do very well for themselves. As a community bank, we always put our money to work locally and any dollars that will be deposited at CNB will be used in the St. Louis Metropolitan area to help businesses and the community prosper and grow. Also, community banking is like a second family to me. We know each other and are not just a number. I appreciate having a voice in the decisions that are made.
Making An Impact In Our Communities
I try to help our business owners find the best solutions to make their business successful. I'm also involved in our church and I volunteer as a youth sports coach for my kids' teams.
Jeff's Advice For Local Business Owners
Business owners are unsure of the economy right now. They are facing all kinds of challenges, with staffing being one of the biggest. High interest rates and not being able to get product on time are also issues that come up in our conversations with business owners.
Currently, business owners should stick to shorter deals. Rates will come back down, but take the nice deposit rates for 12-18 months and stay away from 3-5 year money. The value is currently in short-term, not long term-term. I would also recommend taking a floating or short term rate on a loan. 3-year money is a little cheaper and you won't be stuck with such a high interest rate for 5 years.
Why Choose CNB
Jeff can deliver the same business solutions as a larger bank, while offering the personalized service of a local community bank.
About Jeff Files
Jeff Files works with businesses to match the right cash management and fraud prevention tools to their unique business needs.  His goal is to not only protect business owners against fraud, but to provide tools that make everyday banking transactions more efficient. 
Files has nearly 20 years of banking experience, mostly in treasury management and fraud prevention.  Having worked in both corporate bank and community bank environments, Jeff appreciates working on the CNB team as it allows him to deliver solutions like a larger bank while providing the personal service of a local, community bank. 
Jeff Files joined CNB in 2014 and is Vice President, Treasury Services.  He works out of our St. Charles Banking Center on Bluestone Drive.
Education:  Jeff earned a Bachelor of Science in Personal Financial Planning from University of Missouri – Columbia.
Contact Jeff Today
* Required fields
Thank you for your inquiry!  Your request is important to me and I will respond to your email in a timely manner.