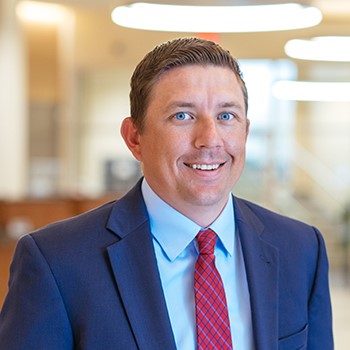 Jeff Files
Vice President, Treasury Services

Jeff Files works with businesses to match the right cash management and fraud prevention tools to their unique business needs.  His goal is to not only protect business owners against fraud, but to provide tools that make everyday banking transactions more efficient. 
Files has nearly 20 years of banking experience, mostly in treasury management and fraud prevention.  Having worked in both corporate bank and community bank environments, Jeff appreciates working on the CNB team as it allows him to deliver solutions like a larger bank while providing the personal service of a local, community bank. 
Jeff Files joined CNB in 2014 and is Vice President, Treasury Services.  He works out of our St. Charles Banking Center on Bluestone Drive.
Education:  Jeff earned a Bachelor of Science in Personal Financial Planning from University of Missouri – Columbia.
Contact Jeff Today
Use the form below to send Jeff Files an email.
* Required fields
Thank you for your inquiry!  Your request is important to me and I will respond to your email in a timely manner.