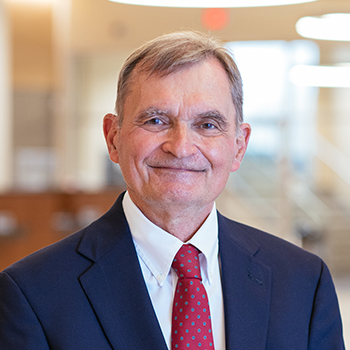 Kenneth Johannsmeyer
Mortgage Loan Specialist
NMLS# 869569
(618) 977-0317
"I understand and know how to make it happen.  Experience counts in this industry, and I am proud to say that in my decades-long career, I have closed over 3,000 transactions and am still counting.  My clients benefit from my multi-faceted knowledge of the industry and steadfast commitment to getting the deal closed.  My background in real estate brokerage and home building, in addition to my lending expertise, helps me provide my clients with straightforward advice and a guide them through their home construction, purchase or refinance with ease.  The best compliment I have received as a mortgage lender is having my clients come back to me for repeat business."
About Kenneth: Kenneth joined CNB in 2015 as a Mortgage Loan Officer.  He has nearly five decades of related experience including real estate brokerage, home building, and a 15+ year banking career focused on mortgage lending. With his refined knowledge of new home construction and the specialized lending involved, Kenneth guides borrowers through the purchase of a new construction home with ease.
Education: Kenneth graduated from the University of Missouri - Colombia with a Bachelor of Science and later earned his MBA in Marketing, also from Mizzou.
Community Involvement:  Johannsmeyer is a former volunteer fireman and a former board member of the Lake St. Louis Volunteer Fire Department.  He is also an honorary lifetime member of the Lake St. Louis Fire Department.
Contact Kenneth Today
Use the form below to send Kenneth Johannsmeyer an email:
* Required fields
Thank you for your inquiry!  Your request is important to me and I will respond to your email in a timely manner.