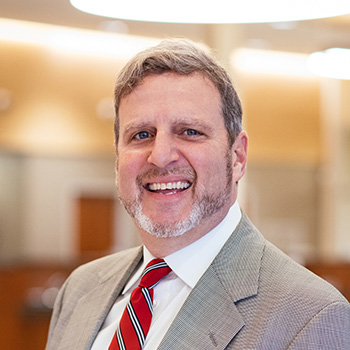 Lane Alpert
Private Client Mortgage Banker
NMLS# 834381
(314) 620-9929

"The world as we know it, may never be the same. Recently, each of us has had to redefine "normal." One thing that will always hold true is that interest rates change. I enjoy helping folks improve their cash flow and effectively manage their debt. My clients expect to receive the most attractive loan terms, direct communication, and quick responsiveness and accessibility when questions arise. Many will use my MBA education and seventeen years of banking experience as a sounding board to formulate their own mortgage strategies. If you want a banker who will help you maximize your cash flow and reduce your debt, reach out today." 
About Lane: Lane began his career in banking in 2004 and joined CNB in 2015. Having 17 years of banking experience makes him a great fit to take care of our private client mortgage clients. He works from our Westport location at 11812 Dorsett Road in Maryland Heights. Lane values his relationships with his clients greatly and is always available when they need him, making him an asset to our CNB team.  
Education: Lane has a bachelor's degree in Business Administration and an MBA from Baylor University. 
Contact Lane Today
Use the form below to send Lane Alpert an email.
* Required fields
Thank you for your inquiry!  Your request is important to me and I will respond to your email in a timely manner.