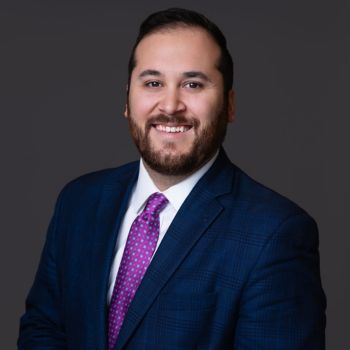 Riley Askew
Commercial Loan Officer
Central / South Region

What Community Banking Means To Me
We are a tentpole of our local community that seeks to improve the lives of those around us. It's satisfying to be able to make a direct impact and see the results in our local businesses and community.
Making An Impact In Our Communities
Riley serves the community through volunteering, connecting people who benefit from being introduced, and searching for ways to support more individuals.
Riley's Advice For Local Business Owners
Business owners are dealing with interest rates, labor shortages, and an impending recession. Before investing in equipment, real estate, or expansion, ask yourself what the return on your investment will be. Be it increased revenue, newfound savings, or improved human capital, it is critical to consider the value any new investment can deliver, particularly in a hectic macro environment. A question Riley asks his clients is "Will this investment provide peace of mind in the immediate and long-term future?" If the answer is "no," it may be prudent to reconsider if the investment helps you meet your goals.
In a quickly changing economy, business owners who focus on what they have always done well find success. Ask what brought you to this point in the life of your business, and rinse/repeat that process. You understand your customer base and how to serve them best, and continuing to provide high levels of service attracts and retains a loyal customer base. Developing innovative ways to grow with a changing environment while keeping a focus on exemplary service is how great companies survive and thrive through challenging times.
About Riley Askew
Riley specializes in commercial lending, with a wide range of industry experience  including commercial real estate, science, hospitality, financing, and banking, he is also well-versed with municipals, schools, manufacturing properties, religious, and non-profit entities. Riley strives to find the right lending solution for you, your goals, and your success through undivided determination.
Riley enjoys working for a community bank, as it gives him the ability to get to know his clients, build long and lasting relationships, and understand their personal and business objectives.
Riley is a reliable banker, approaching each client with the goal of earning trust and providing the right-sized solutions.  When borrowers have a loan transaction, he is patient yet persistent, doing whatever it takes to get his client's deal across the finish line. He understands work, life, and family are different timelines for everyone and is accessible and ready to answer questions during the weekday, weekend, day, or night. 
Riley joined the CNB commercial banking department in December of 2022 and works out of our headquarters in Maplewood, at the corner of Manchester Road and Oakview Terrace.
Education: Riley earned his Bachelor of Science in Business Administration, specializing in Finance and Banking, along with his Master of Science degree, specializing in Finance at the University of Missouri-Columbia.
Contact Riley Today
Use the form below to send Riley Askew an email.
* Required fields
Thank you for your inquiry!  Your request is important to me and I will respond to your email in a timely manner.