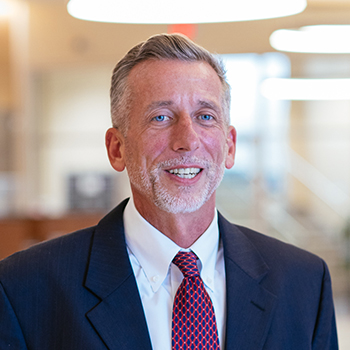 Thomas B. Gilster
Mortgage Loan Specialist
NMLS# 283931
(314) 359-4807
"Being in the banking industry for over 20 years has taught me a lot about client satisfaction. I enjoy getting to know my clients personally and forming deep lasting relationships. The satisfaction of helping people gain financial success is a major reason why I love what I do. What sets me apart from other mortgage lenders is my product knowledge, attention to detail, and availability to my clients both in and outside of 'normal' business hours." 
About Thomas: Thomas started working with CNB in 2019 and has banking experience dating back to 2001. Having a prior financial background has made Tom very well-rounded and a great fit for mortgage lending. He has extensive knowledge of product guidelines and rate structure combined with. A strong customer focus centered around positive experience, personal service, and accessibility. 
Education: Thomas has a bachelor's degree in Business Administration from University of Missouri – Columbia. 
Community Service: Thomas has a history of volunteering as the head soccer coach for CYC St. Peters Catholic Church in Kirkwood. 
Contact Tom Today
Use the form below to send Tom Gilster an email:
* Required fields
Thank you for your inquiry!  Your request is important to me and I will respond to your email in a timely manner.