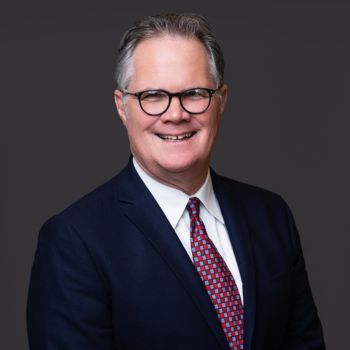 Tim Rodden
President and Chief Executive Officer
NMLS# 791955

What Community Banking Means To Me
Local ownership, local decision making, answering phone calls, investing in our communities, personal relationships, flexibility, and being available to customers
Making An Impact In Our Communities
Tim is committed to the communities we serve. He believes in getting involved with organizations that touch your heart. Tim plays in local baseball leagues as well as being on the board of several local organizations.
Tim's Advice For Local Business Owners
Business owners in St. Louis are facing the same challenges as business owners across the country. These include inflation, rising interest rates, labor shortages, and an evolving workforce (remote work, flexible hours, loyalty).
My current advice to business owners is to hang onto your capital. Don't pull too much money out of your company–as much as possible, reinvest earnings in your business and save for a rainy day.
Why Choose CNB?
CNB is a great place to do your business banking. We operate without the highs and lows or drama in other markets. Local businesses can thrive from doing business locally and working with like-minded people who share the same work ethic and mindset as you. Build long-term relationships with your suppliers, customers, bank, and professional services providers. Those relationships will support you throughout the life of your business.

About Tim Rodden
Mr. Rodden is a seasoned bank executive with 40+ years of community banking experience and a strong commercial lending background. As CEO and President, Tim leads a team that delivers a wide range of commercial and consumer banking services to St. Louis City, St. Louis County, St. Charles County, and beyond.
In his tenure as the bank CEO and member of the CNB Board of Directors, Tim has helped steer our 100+ year-old bank through a period of stable growth along with a charter change, rebrand, a global pandemic, and a period of record low mortgage interest rates.  Additionally, he continues to support the Bank's ongoing investment in technology upgrades.
As a St. Louis native, Mr. Rodden is intimately familiar with the St. Louis market and the unique challenges our community members and area business owners face. Tim is committed to the communities CNB serves and to strengthening the local economy. A banker by trade but an athlete at heart, Tim plays in several local senior men's baseball leagues. He has traveled the country, playing in national tournaments and have won four World Series titles.
Tim Rodden joined CNB in 2003 and was named the 8th President of CNB St. Louis Bank in early 2019.  His office is the CNB headquarters in Maplewood at the corner of Manchester and Oakview Terrace.
Education:  Tim earned an M.B.A from Fontbonne University and a B.S.B.A in Finance from University of Missouri – Columbia. Tim also completed the ABA Stonier Graduate School of Banking in 2000.
Community Involvement:  
Contact Tim Today
Use the form below to send Tim Rodden an email.
* Required fields
Thank you for your inquiry!  Your request is important to me and I will respond to your email in a timely manner.